SHOVERN SHETLANDS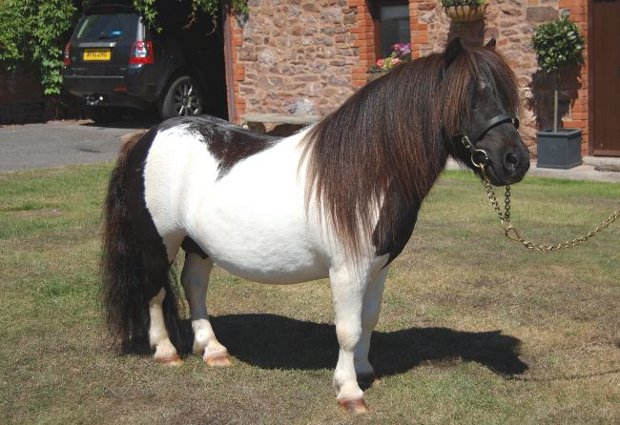 I have been breeding sport horses for the past 25 years but 10 years ago I purchased a miniature Shetland stallion as a mascot for the stud GWENEST IVOR or Basil as he is known at home. He is a 30inch Piebald licence stallion with a very good show record. He was only shown in 1998 winning 11 firsts and 6 junior champions out of 11 shows.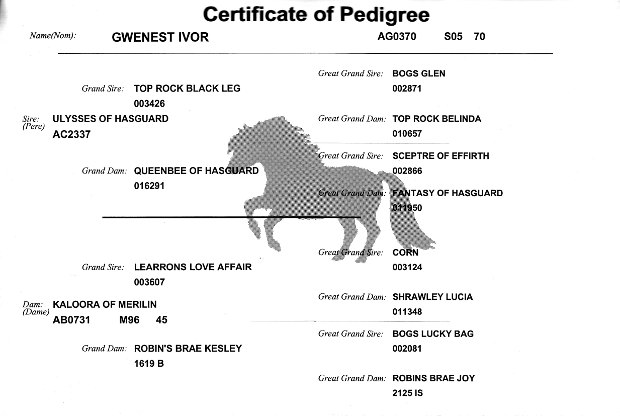 Click on Pedigree to enlarge - click again to return.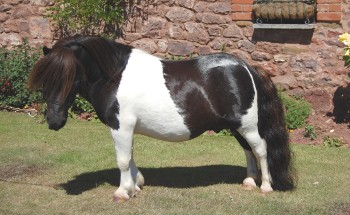 A few years on I thought it would be nice for him to have a wife so I brought STRATHLENE DIANA she is a fantastic mum and has since produced 6 beautiful coloured foals 5 of them filly's and 1 colt. Two have been shown, winning and taking junior championships.
Three years ago I purchased one more mare called MERRIVILLE VELVET ROSE (no picture yet) who has since produced 3 very good foals. See Pedigrees below -click to enlarge.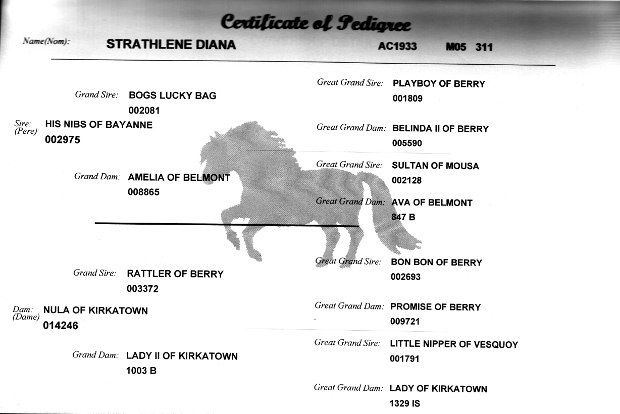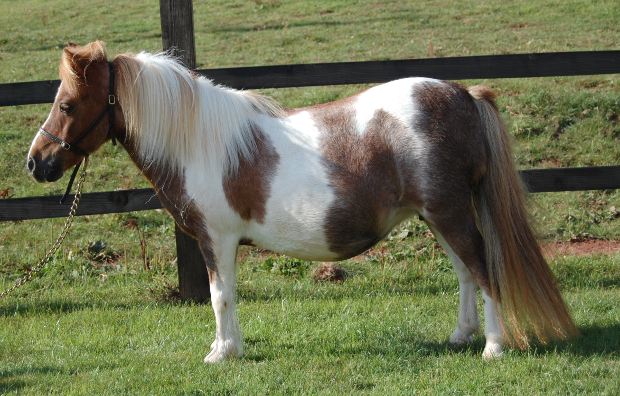 Strathlene Diana (click to enlarge)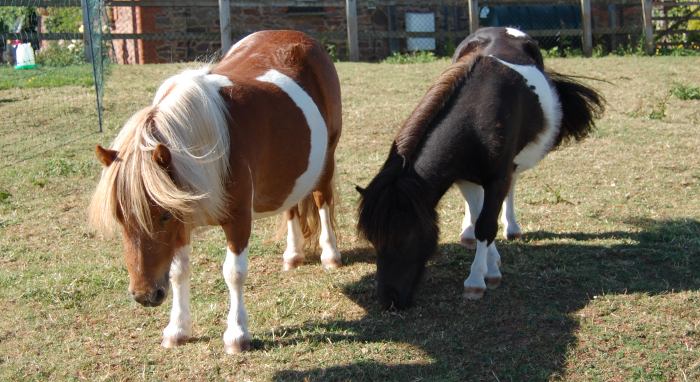 Shovern Special K and Shovern Coco Puffs two of Basil's daughters (see the SALES page) - pedigree below, click to enlarge.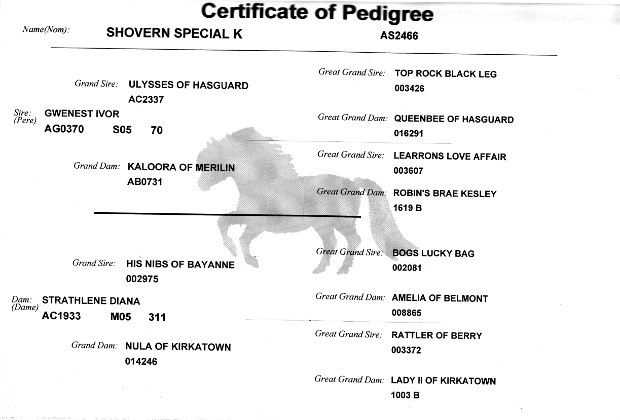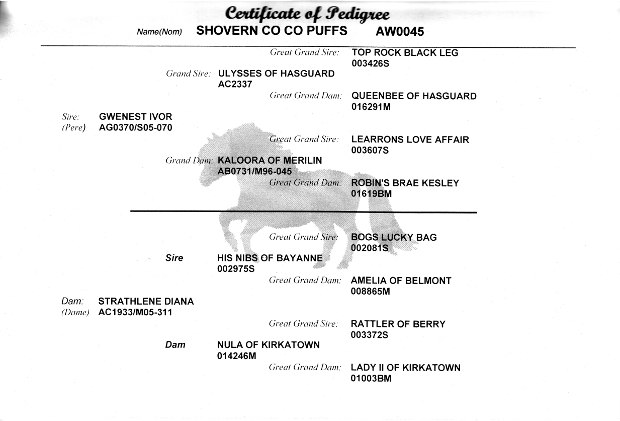 I have a very small select herd of well bred show quality registered miniatures, see sales page.

The Shetland pony is a breed of pony originating in the Shetland Isles. Shetlands range in size from a minimum height of approximately 28 inches to an official maximum height of 42 inches (10.2 hands, 107 cm) at the withers. Shetland ponies have heavy coats, short legs and are considered quite intelligent. They are a very strong breed of pony, used for riding, driving, and pack purposes.
Shetlands can be almost every colour, including skewbald and piebald, but are mainly black, chestnut, bay, brown, gray, palomino, dun, roan, cremello, and silver dapple.
Shetland ponies are generally gentle, good-tempered, and very intelligent by nature.